Wow, it's been 15 months since I sat down and actually wrote something for myself. Feels pretty weird, tbh. But I don't regret it because I wasn't sure what to say or how to say it. Guess you would say I had writer's block or mind block, so I better give you all a re-introduction. Brace yourselves, this is going to be a lot.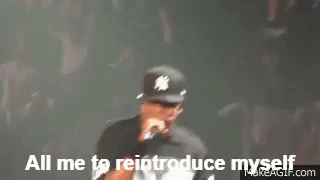 👋🏾👋🏾👋🏾  Hey hey, I'm Rachel, an Award-Winning Freelance Journalist and Digital Content Producer based in Atlanta but those aren't my most famous titles. Daughter, Sister, Famous Aunt, Cousin, Friend, Traveler are a few of my favorites. When I'm not writing features stories about lifestyle, music, culture, and entertainment, I'm taking advantage of the empty spaces in my passport and filling them up quickly.
Initially, I created this blog to keep to showcase my writing portfolio after college at MTSU. Then I started writing blogs about TV shows, things I was going through or how I felt at the time like An Open Letter to My Body.
If you look at the date, you know that it been almost two years since my last post. So much was going but I literally could not form the words to write for myself. "How does a journalist not have the words? Isn't that your job, to write?" True but it's different when you're getting paid to write for other publications about content that you actually enjoy.
Since receiving my master's degree from Syracuse University, I've been navigating my way through this freelance life, sacrificing sleep and time with my family and friends and let's not talk about dating. I won't lie it's not easy, getting rejected by different publications or turned down for pitches. Sending out email after email only to get no response. Working on a project by project basis. Not to mention learning new time management skills, the pay and the emotional side of it. Sometimes I really be going through it.
Despite a few hiccups in the first quarter, this year has been the best by far. I've cried, laughed, prayed, and cried twice more wondering how the hell I was going to make this work. At some moments, I was scared, scared I wouldn't be able to sustain. Scared my writing wasn't good enough, but I was wrong.
I'll be coming up on my one year anniversary as a freelancer and working with Travel Noire. I hope you've caught my news posts and feature stories, where the destination of topic changes day by day. I write about change week by week, sometimes day by day. I still get excited when I get a notification on Twitter of a story I wrote. Hey, That's me!
👏🏿 Meet the owners of 'Rolled 4 Ever,' two best friends who quit their full-time jobs to become entrepreneurs —opening Nashville's first rolled ice cream truck: https://t.co/gBbzVK2y5Q pic.twitter.com/aIMLKSkZXb

— Travel Noire (@TravelNoire) July 7, 2019
Or when a complete stranger asks me to turn my stories and previous blog posts into an audiobook because she was going blind. (That really happened.) I recently added another publication to my lengthy resume, thexomom.com and I'm looking for more. Who knows maybe one day I'll create my own music thing.
Freelancing has allowed me the freedom to work from anywhere in the world, as long as the internet is working lol. In the last year, I've gone snorkeling in St. Croix, navigated through China and Hong Kong using Google Translate, held a small alligator in New Orleans, spent way too much money on Amazon and I survived the Dominican Republic.
Traveling has truly become my safe haven, living my best life all over the world in other countries. But this is the life I've created for myself, so I wouldn't have it any other way.
Now, with this blog, I intend to share with you all more of me, my life, and my traveling experiences. I'll still be doing my hair tutorials on YouTube and giving detailed posts about styling techniques, products I use, where I stayed and what I did while on vacation.
Check out my most recent video using Cultured Naturals Body and Haircare line. Check out my interview with founder Ramone Reid.